The Most Anticipated Movies of 2021
2020 has been a pretty tricky year for everything including movies
Luckily, there are a whole bunch of exicting projects coming to the screens in 2021
Zack Snyder's Justice League
All things considered, 2020 was a pretty big year for the DC Extended Universe. Cathy Yan's Birds Of Prey was one of the few blockbusters to actually get to play on the big screen, and Patty Jenkins' Wonder Woman 1984 closed the year strong with its massive release on Christmas Day.

Finally, fans will be able to see Justice League director's true vision of the film in March 2021 on HBO Max. It's been confirmed that it won't actually be initially released as a movie, instead split into multiple 60 minute chunks made available to stream on HBO Max, but the full rollout plan has not been made official.

Every DC fan is super excited on this true vision of director for the Justice League as the Teaser has already blown the minds of the fans
Below is the teaser uploaded by HBO Max. Let us know in comments if you also got chills while watching it.
Free Guy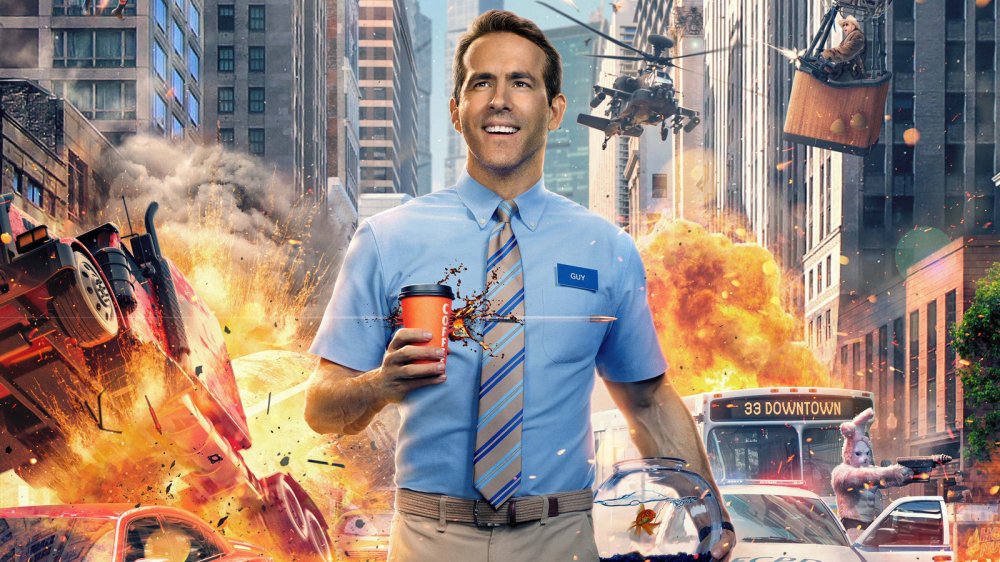 Directed by Shawn Levy, Free Guy features Reynolds as Guy, an NPC in a video game who becomes self-aware.
This movie features a a non-playable character in a video game similar to Grand Theft Auto. When Guy learns the truth behind his existence, he's plunged into a journey of self-discovery as he fights to keep the game alive and sets out to save his city from being destroyed.

Free Guy was initially slated for release on December 11, however, due to the COVID-19 pandemic, 20th Century Studios pulled it from the release schedule and it is expected to release on 21 May 2021

We are expecting an awesome performance from Ryan Reynolds and are every excited to see him in this character. Are you excited? Let us know in the comments
GhostBusters: AfterLife
After the 2016 Reboot of GhostBuster Failed, it felt like this beloved supernatural comedy franchise wont be featuring on the big screen anymore.
But that all changed when Director Jason Reitman revealed that he had been working on a movie set in the continuity of the original GhostBusters Movie. With Reitman on this take, the original series has finally set to continue

GhostBuster Afterlife is set in the present day and follows a family that move to rural Ooklahoma after inheriting land from the kid's mysterious grandfather
The film was originally set to release in Summer of 2020 but due to the pandemic, it is not set to release on 5th March 2021
Morbius The Movie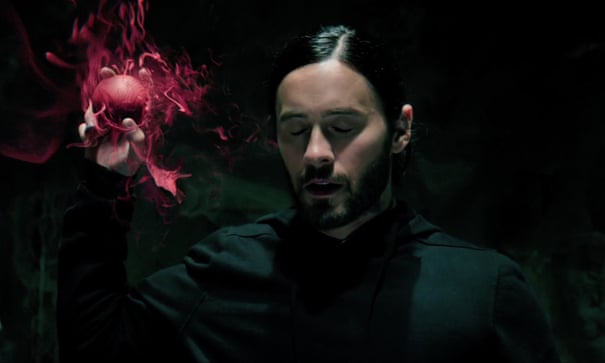 After Venom became a box office hit in 2018, the effort was stepped up, and in the spring of 2021, we will be seeing a sequel to Venom and Morbius will become the second Spidey villian to get his own solo movie.
Dr. Michael Morbius, a Nobel Prize-winning doctor is living with a rare blood condition that he needs to cure in order to live, he accidentally alters his own biological makeup and gets superhuman power including echolocation and a thirst for blood. Wild!

The film is set to drop on 19 March 2021. Watch the trailer and let us know if you like it. Personally I am very excited to see this movie.
Venom: Let There Be Carnage
Now that Venom was a box office hit in 2018, the movie grew so well that Sony quickly greenlit the sequel and soon after Andy Serkis stepped up to direct it
As we saw in the post credits, the second movie will indeed focus on the madman Cletus Kennedy whose is actually the super villian Carnage in the comic books

Thought it was actually scheduled to arrive in the fall of 2020 but due to the coronavirus pandemic, it is delayed to be released on June 25 2021. Are you excited for the movie?
Minions: The Rise of Gru
Minions are the one of the most beloved fan favourite characters of all time.
After saving the day in the end of Minions in 2015, we see them unite with Gru who is a baby at that time. The new movie will revolve round Baby Gru and his great journey to become a super villian along side Minions in the sequel & we are very excited to see them on the big screens

The movie is set to release on June 17 2021 Are you excited for the movie?
What Movie are you excited to see in 2021? Let us know in the comments.